Metco Fourslide Mfg, Inc
ISO9001:2015/AS9100D
---
As a supplier to "mission essential" vendors to US government agencies,

Metco Fourslide

will complete all contracts, including all associated support functions. 
During COVID-19 virus outbreak, we are operating with limited "essential" staff on site, with most of our engineering and office personnel working remotely.
If you have any questions, concerns, requests for orders or need assistance please send an email to
email and we will get back to you at our earliest opportunity.
Thank you for your understanding.
 Dana Beisel
Vice President
Metco Fourslide is a custom metal stamper, ISO 9001:2015 AS9100D certified, producing stamped components based on customer design specifications. We accept all custom metal stamping challenges to provide our customers with solutions.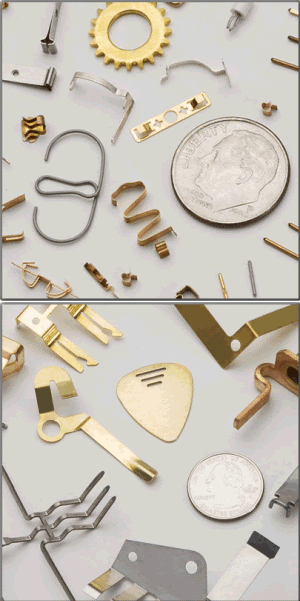 Low Cost Tooling is Guaranteed for the Life of the Program!

Specialists in the Manufacture of Miniature Formed Parts

Close Tolerances on Stamped Parts

Large or Small Quantities in Prototypes

Ultra Competitive Pricing with Stamping & CNC Technology!

Additional Services Include Welding, Assembly and Tapping
Metco Fourslide specializes in Precision Metal Stamping, Custom Metal Stamping, Fourslide Products, Miniature Formed Parts, Miniature Stampings, Punch Press Stampings, Stamped Flat Springs, Stamped Wire Forms and more.
Please call us today at (800) 582-3476 or email us to let us know how we can help you reach your manufacturing goals!
---


Metco Fourslide manufactures a complete range of fourslide stampings: custom metal stamping, fourslide products, miniature stampings, punch press stampings,
stamped flat springs and stamped wire forms, located in the Los Angeles, California area. • 17540 S Denver Avenue, Gardena, CA 90248
Toll Free: (800) 582-3476 • Tel: (310) 516-6547 • Fax: (310) 323-6365 • Send e-mail • www.metcofourslide.com
© Metco Fourslide Mfg, Inc. ISO 9001:2015 AS9100D certified. All Rights Reserved. Privacy Policy